Saying 'hi' or 'thank you' with a huggg
I just spent two enjoyable days at the 'Lunch!' show in London where I saw the latest offerings in the the food-on-the-go category. While the accent for much of the show was on healthy and convenience alternatives to the traditional lunch-time sandwich, several other technologies and initiatives caught my eye.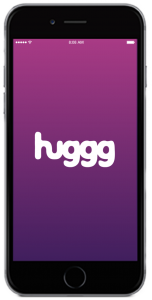 Not least was 'Huggg'… not a product and at this stage really just an idea on the edge of happening – but, I think, a game-changing idea!
The concept is simple, but that's the clever part. It's about saying hello to someone or thanking somebody with a tangible gift – usually food or drink. More original than a greetings card, cheaper than flowers, and interactively up to the minute, fun to use and fun to receive.
All you do is download the app, pick your recipient from your contacts list and tap their name. Choose a huggg from the food and drink outlets in the carousel (the recipient doesn't see the price, they just get a huggg from you). Then you personalise your message to attach to the huggg, and hit 'send'. Seconds later, your recipient receives their huggg. They can go and collect their huggg at their leisure. At the 'Lunch!' event, I tweeted about the idea and huggg sent me a huggg! Minutes later I was enjoying a free Americano at the event's coffee shop and feeling loved!
I wish I'd thought of that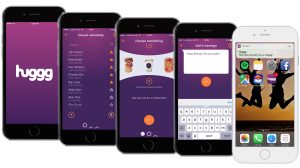 The brainchild of a team that has spent over two years from idea to conception, the messaging app huggg is one of those ideas where you look at it, think about it for a moment and say: 'I wish I'd thought of that'.
According to the UK Greetings Card Association, the British public spent more on greeting cards than ever before in 2015 – taking the market value up to £1.7 billion. If huggg takes off, then it will challenge that market by making the whole process of saying 'hi' more tangible, more immediate and considerably more fun. Everyone was surprised at the speed with which food outlets signed up to become Pokemon Go hotspots… I'm fascinated to see how fast 'huggg' progresses.
After the Lunch! show, I spoke to the guys at Huggg and they said: "We are hugely excited about our tech and we had a fabulous show with lots of large retail brands interesting in taking a spot on the app. It helps that within two weeks of finalising the software and on the first public outing of our brand, we are winning industry awards for innovation! At this rate we are on a fast path to full launch, so watch this space."
Many of you will know that I edit FoodBev Media's Cooler Plus magazine. As the water cooler and office coffee services market moves closer to vending models and seeks ways to increase revenues or gain loyalty, I can see that with a little effort, huggg – or something like it – might just work.
Those of you who know me, know that I am an enthusiast for anything truly new and along the way I've championed everything from drones to 3D printing. You'll also know that I just get rather excited and like to share, so I must stress that I have no commercial interest in huggg. I just like it and right now I'm wishing it to succeed.