Meet Sedric – Volkswagen's driverless car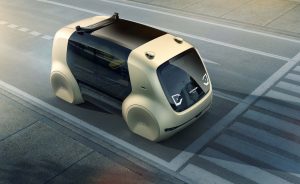 German car manufacturer Volkswagen Group unveiled its first autonomous car concept, Sedric (SElf-DRIving Car), at the 2017 Geneva Motor Show.
The capsule-like vehicle builds on new electric technologies, which the company believes will open up possibilities to redesign the car for increased comfort and leisure.
Volkswagen claims to be the first automobile manufacturer to present an integrated mobility concept for mobility of the future in road traffic, including its Sedric concept car, developed from scratch for autonomous driving.
This new automobile is intelligent, it's always available and the car even carries out functions independently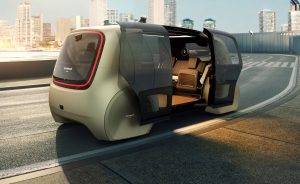 The Volkswagen Group is using Sedric to highlight the major importance of fully automated driving in the future strategy of the company.
According to a press release: "In the future, fully automated vehicles will enrich the mobility experience of many people. A mobility concept based on intensively used vehicles will take up less space, will consume less energy, and will be safer and more sustainable at the same time. And the concept offers tailor-made mobility for everyone: adults and children, retirees and people with physical disabilities, city people who do not have their own car or a driving license, and visitors in a new city and suddenly decide they want to get from A to B in a convenient mobility setting."
Volkswagen is confident that many people will continue to want to own their own automobile in the future, saying: "After all, this new automobile is intelligent, it's always available and the car even carries out functions independently. Sedric will drive the children to school and then take their parents to the office, look independently for a parking space, collects shopping that has been ordered, picks up a visitor from the station and a son from sports training – all at the touch of a button, with voice control or with a smartphone app – fully automatically, reliably and safely."