Meet Pouncer, the edible drone
If government backing can be found, a Yeovil, UK-based unmanned aerial vehicle (UAV) manufacturer called Windhorse Aerospace will build drones that can deliver food, water and medical supplies into hostile, difficult-access areas and sites where natural disasters have occurred.
The drone, called 'Pouncer' has a 3 metre wingspan, is self-navigating and can carry a payload of up to 25kg. A planned test-flight later this year will see test-launches from a C130 Hercules cargo aircraft, carrying 30 fully-packed Pouncer drones, gliding a minimum of 35Kms from 10,000ft and landing to within an accuracy of 7 metres.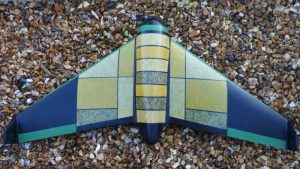 Foodwaste, honeycomb, vegetables and salami
The drone is to be made from a variety of materials, including foodwaste, and Windhorse Aerospace chairman Nigel Gifford OBE says that parts of the air-frame could be made of anything from honeycomb to compressed vegetables.
"We are looking at a variety of foodstuffs that could be used," said Mr Gifford, former managing director of Ascenta (which sold its remote-internet drone technology to Facebook for about $20million in 2014). "Honeycomb is really robust," he said, adding that he was even considering making landing gear out salami. "It is physically strong with good tensile strength and flexibility."
In an interview, Save the Children chief executive Kevin Watkins has said that while drones might be appropriate for delivering urgent medial suppliers, they had no role in delivering food in large quantities. "This is someone who's come up with a crackpot idea based on the assumption that technology can solve all problems," he said.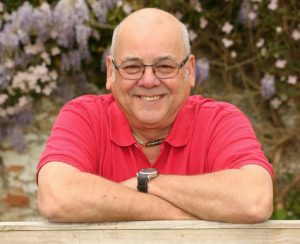 While Nigel Gifford (pictured) denies that his edible drone is a gimmick, you only have to look at Amazon's recent patent for aerial warehouses to see that this idea may actually fly. The ability to react quickly and the promised precision for delivery are both positive moves.
"There are a lot of traditional attitudes about how aid is done," Gifford said. "Food in Somalia was being thrown out of aeroplanes with little way of knowing whether it was getting through, and much of the food airdropped into Aleppo in Syria last year fed Isis."
I will be delighted to see this idea take off, if the funding can be found.