Meet PAL-V – a commercially available flying car!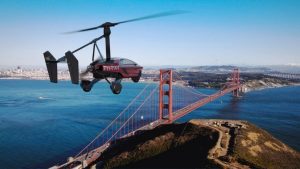 The first commercially available flying car in the world is now for real!
Following the successful test programs of their concept vehicles in 2009 and 2012, flying car manufacturer PAL-V has officially started the sales of its commercial models, the Liberty Pioneer and Liberty Sport.
"After years of hard work, beating the technical and qualification challenges, our team succeeded in creating an innovative flying car that complies with existing safety standards, determined by regulatory bodies around the world," said PAL-V CEO Robert Dingemanse.
Science fiction becomes fact. I want one!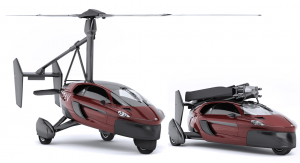 "While other flying car manufacturers' concepts require modified regulations and in many cases not yet existing technologies, PAL-V deliberately chose to engineer, design and build a flying car with proven technologies and fully compliant with existing regulations. This has lead to a first product delivery date that is realistic and imminent."
The new model design has a distinct Italian flair, thanks to collaborations with leading Italian design agencies. It incorporates a unique dual engine propulsion that further increases the safety of the PAL-V Liberty. While driving, the lowered suspension and tilting 'cockpit' adds to the sports car feel.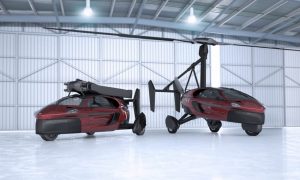 "Later in 2017 we will start building a preproduction series followed by the manufacturing of the first PAL-V Liberty's for our early 'pioneer' clients. Deliveries of road and air certificated models are scheduled by the end of 2018. This truly is a pivotal time in aviation and mobility history," added Dingemanse.
Science fiction becomes fact. I want one!