Meet Norma, Amelia and Piper – customer service robots at San Jose airport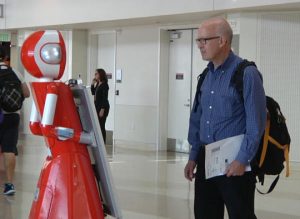 San Jose International Airport – the Silicon Valley travel hub – is the first airport in the United States to introduce customer service robots to provide travellers with entertainment, as well as directions to dining and shopping destinations.
"It's very important for Silicon Valley's airport to offer services for our travellers that are iconic to our region… we want to create a sense of place," said Rosemary Barnes, a public information manager at San Jose airport.
The airport's concessionaires financed the $120,000 project – keen to gain a return from this innovative form of marketing.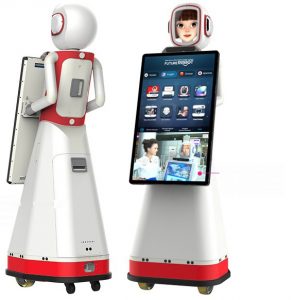 The robot's strange anime looks come from South Korean manufacturer, Future Robot, while their 'intelligence' comes from Silicon Valley-based programmers 22Miles – which is also gathering information on how travellers interact with the robots.
The robots take their names from a group of aviation pioneers: Norman Mineta is the airport's namesake and a former US Secretary of Transportation and Commerce; Amelia Earhart was the first female pilot to fly solo across the Atlantic; and William Piper founded the Piper Aircraft company.