Meet KiwiBot – delivering food to hungry UC Berkeley Students
A new online delivery service called Kiwi Campus has launched at University of California, Berkeley, using small robots on wheels to deliver food across the campus.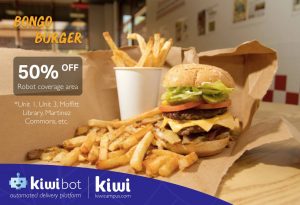 Kiwi is an app that allows students to order food on demand – but delivered to their door by a KiwiBot.
Kiwi founder Felipe Chávez thought of the idea when he ordered a pizza online and the delivery fee cost almost as much as the actual pizza. So the Columbian-born entrepreneur put together a design team to create the KiwiBot.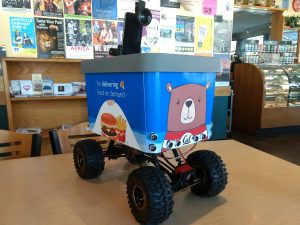 The iPhone on top of the robot relays information to the computer inside, so that the robot can learn how to navigate the neighbourhood. At this time, the robots are accompanied by operators who can intervene if anything goes wrong. But the idea is that one day the robots will operate entirely autonomously.