Meet Kar-go – the automated delivery pod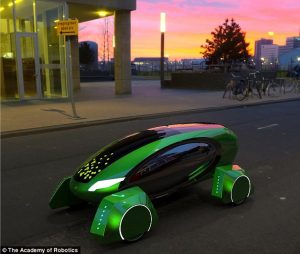 Led by British entrepreneur William Sachiti, Guildford, UK-based startup, The Academy of Robotics, has gained permission from the UK government to test out a prototype of its Kar-Go 'last mile delivery' vehicle on public roads.
Within Kar-go's body is a series of compartments containing customer's packages. The unit utilises artificial intelligence software to detect and navigate around hazards. When Kar-go arrives at each destination, it automatically selects the package belonging to the corresponding customer and releases it for collection.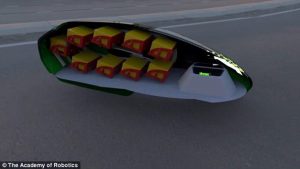 Kar-go is working with East Sussex-based specialist vehicle manufacturer Pilgrim Motorsports, to create a fleet of the vehicles.
Sachiti said: "We can now modify vehicles by adding our driverless car sensors, AI software and our package management system. So far, we have a working prototype robot which can drive itself on unmarked roads and pavements between any two locations.
"We are also simultaneously working with Pilgrim to create our street legal versions."
A prototype autonomous vehicle is due to be unveiled at an event in London on 14 June, where a Crowdcube crowd funding campaign will be launched.