Introducing the 'robotic barista' that will make your coffee for you
In the United States, Cafe X Technologies has begun road-testing a new machine that will see consumers served coffee by a robot barista.
The company has unveiled the concept for the first time in the US, combining machine learning with automation to quickly serve up a quality coffee. It hopes that the so-called robotic café will help to 'eliminate the variables that bog down today's coffee experience' – including the time it takes for human baristas to prepare the coffee and the potential for error.
Customers can order a customised espresso-based coffee at the machine, or use a smartphone app that lets them tell the machine what they want before they get there.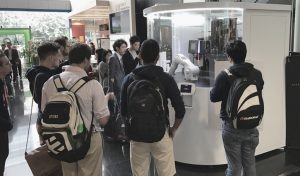 Once the drink is ready, customers use the touchscreens on the robotic café to type in a four-digit order number, which is either sent by text message or displayed on the Cafe X mobile app for iOS and Android. The Mitsubishi robot arm will then identify the customer's drink from the waiting stations and deliver it to the customer within seconds.
Developed in partnership with coffee machine manufacturer WMF, the technology has been installed in a shopping centre in San Francisco.
Cafe X Technologies founder and CEO Henry Hu (pictured) said: "I've long been a big coffee consumer and there's never a guaranteed seamless experience. "In today's world, you have two options for getting a cup of coffee: you're either in and out with something sub-par or you're waiting in a 15-minute line for a great cappuccino. I started Cafe X to eliminate that inherent compromise and give people access to a tasty cup of coffee consistently and conveniently."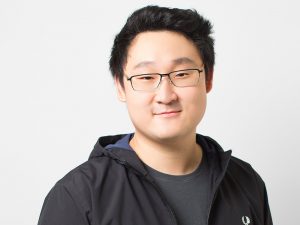 Hu insisted that automation didn't necessarily mean job losses, or the decline of coffee shops. "This won't replace baristas or the coffee shop experience that so many people have come to love – we don't aim to do that. What we're offering is the best possible experience for people who are looking for consistent speciality coffee to go."
If, like me, you hate standing in line and having to engage in conversation with someone who still asks if you want milk after you asked for a 'straight black coffee', then bring on the robotic barista!